Doncaster Careers Week - Opportunities Doncaster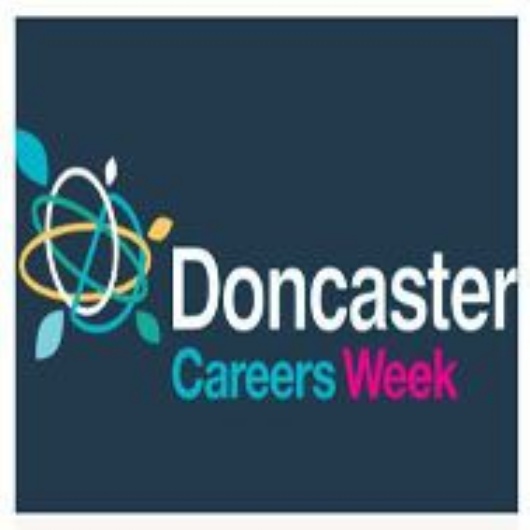 We're proud to help to promote Doncaster Careers Week 2020.
Doncaster Careers Week takes place from Monday 10th until Friday 14th February and is dedicated to providing careers information, advice and guidance (CIAG) whilst highlighting the multitude of career pathways that exist within Doncaster and the surrounding areas.
Throughout the course of the week, students, their support network and teaching staff will come together with businesses to better understand the local labour market and get a better insight into employability and career prospects.
Why?
The aim of the week is to help raise young people's awareness and aspirations to pursue fulfilling careers, and to highlight the different career pathways available across the borough by sharing case studies, providing meaningful employer encounters and celebrating success. Having the 4th fastest growing economy in the UK and a population larger than Newcastle, the aim to inspire the next generation as they enter the world of work.
How?
By connecting education providers with volunteers from local businesses, we can raise the aspirations and career awareness of Doncaster's young people to broaden their horizons and plant the seeds of ambition.
Throughout the week, resources will be provided to support CIAG and a range of activities will be hosted to get young people, parents and members of the wider community engaged.
You can expect:
Labour marketing information (LMI)

Careers resource toolkit

Doncaster alumni videos

Live careers broadcasts

Business showcase evenings

Opportunities Doncaster LIVE
Business Showcase Evenings
Opportunities Doncaster are hosting several events during Doncaster Careers Week (10th – 14th February 2020) including three Business Showcase evenings and the Opportunities LIVE Exhibition.
During the Business Showcase evenings, various businesses will open their doors to the local community and provide an opportunity for students, who are maybe unsure as to the potential careers available in our area, to see the range of different career pathways on offer in Doncaster.
The three events are taking place at:
Age UK Doncaster – Intro into Health & Social Care – Monday 10th February, 5-7pm (2 x hour time slots)
Boxes and Packaging Ltd – Intro in to Manufacturing – Tuesday 11th February, 5-7pm (2 x hour time slots)
Cementation Skanska – Intro in to Construction – Wednesday 12th February, 5-7pm (2 x hour time slots)
Attending any of these events will allow your school leaver to gain first-hand experience of a workplace, speak to the employer and ask questions and gain an understanding of the environment.
Visit the Doncaster Chamber website to register.
Opportunities Doncaster LIVE, Doncaster Racecourse
It's not just students who need the answers…as parents and carers we often have just as many questions about the decision our child is making and whether they are the right ones.
From 3/4pm on February 13th, the Opportunities Doncaster LIVE event is open to parents and carers of students in years 10-13.
Opportunities Doncaster LIVE can help support students in the decisions they have to make in the first steps of their career. Over 100 Doncaster-based employers are on hand to provide relevant information about their industries, careers pathways and explain where to look for further details.